It seems like I've been spending my time on other things this summer besides getting ready for this trip.
Three days left to get everything packed and loaded before I hit the road.
This time, I bought a small backpacking stove so I can do a little cooking when I camp.
VERY little cooking. :-) Like maybe a can of soup or beans.
I'm not fond of cooking, but I thought it might give me a little more freedom if I didn't have to worry about finding a restaurant near every campground.
We'll see how it goes.
The rough plan for this trip is:
North to Maine, New Brunswick, Prince Edward Island and Nova Scotia where I'll board the ferry for a 110-mile trip to the island of Newfoundland.
Then follow the road 600 miles to the other end of the island before heading north to a short ferry to Quebec and Labrador.
That's when the Wilderness Phase begins, as I follow the remote Trans-Labrador Highway through Labrador and Quebec back to civilization. This has only been possible since 2009 when the road was first opened to limited traffic: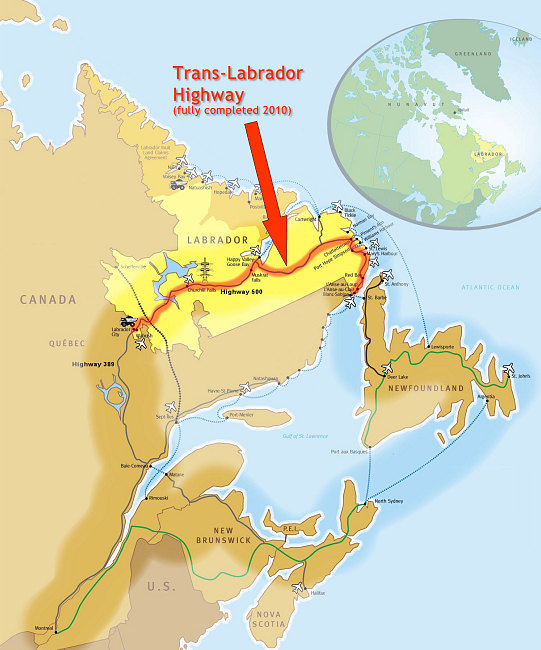 If you've heard of the Trans-Labrador Highway (TLH) before, it was probably because of its reputation for deep snow in winter. Photos have gone around the internet for years showing off the area's incredible snow drifts.
Here's a snow blower clearing the TLH after a "dusting" of snow: